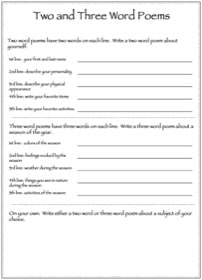 Two-word poems have two words on each line.  On this free worksheet, write a two-word poem about yourself.  Three-word poems have three words on each line.  Write a three-word poem about one of the seasons.
You might also like our Poetry lapbook and our other poetry worksheets.
Looking to teach different types of poetry?  Try this poetry writing curriculum.