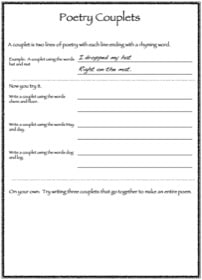 A poetry couplet is two lines of poetry with each line ending with a rhyming word. Follow the example to write some couplets of your own in this poetry worksheet.
You might also like our Poetry lapbook and our other poetry worksheets.
Teaching poetry doesn't have to be hard. Try this poetry curriculum.