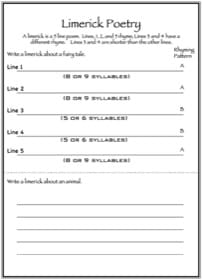 A limerick is a five-line poem with an AABBA rhyming pattern.  In this worksheet, you will write two limericks.
Looking to teach different types of poetry to your middle school and high school students?  Try this poetry writing curriculum.
You might also like our Poetry lapbook and our other poetry worksheets.